Welcome to Madrid SERGS meeting 2024
Dear colleagues,
We are delighted to extend our invitation to the 16th Annual SERGS Meeting, which will take place in Madrid from June 6th to June 8th, 2024.
We are proud to present a compelling scientific program focused on robotic surgery, robotic platforms, and surgical techniques. The program features a wide range of lectures and interactive discussions addressing the latest controversies in robotic surgery. Live demonstrations of both benign and malignant robotic surgeries will be performed by renowned robotic surgeons from around the world. Furthermore, we will delve into medical innovations and provide updates in the field of robotic surgery, with a particular emphasis on artificial intelligence and real-time augmented reality software.
Featured academic speakers and leading experts in robotic gynecological surgery from around the globe will join us to share their expertise on the most recent advancements in the field. We anticipate a diverse audience comprising gynecologists, fellows, students, nurses, and specialists from various pelvic and abdominal surgery-related disciplines, both from Europe and overseas.
In addition to the scientific sessions, the meeting will offer a training session for our certification program. We will also dedicate a session to our young robotic surgeons, the YEARS group, providing them with a comprehensive teaching program covering key robotic surgical procedures in Gynecology. Naturally, we will explore complications and strategies to avoid and resolve them.
We encourage researchers to participate in the oral communication and poster sessions, which will offer valuable insights into the latest research conducted by different groups. Moreover, awards will be presented to recognize the best selected oral presentations and videos.
Don't miss the opportunity to stay up to date with the latest developments and studies in one of the most captivating and inspiring cities in Europe: Madrid! As the capital of Spain, Madrid boasts a rich cultural heritage and offers a truly immersive experience.
We look forward to welcoming you to the 16th Annual SERGS Meeting in Madrid.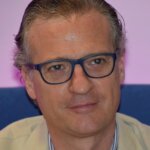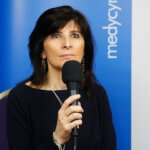 Pluvio Coronado
SERGS 2024 Chair
Vanna Zanagnolo
SERGS President
You may also be interested in...